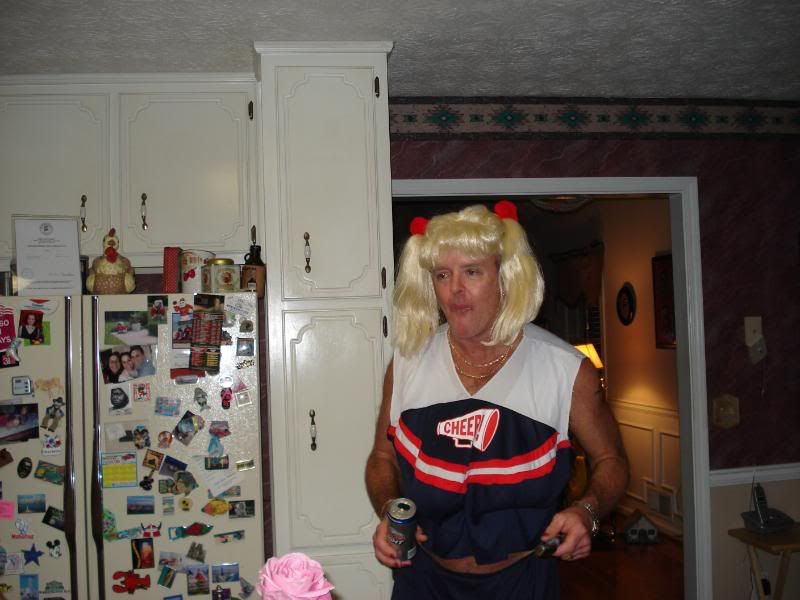 Yeah...it was that kinda party.
Above would be the beautiful and gracious "Rudina" who stayed in character the entire night. I'm not sure how many times we saw his balls as he executed his drunken cheers but I'd say it was in the teens.
Nick and I.....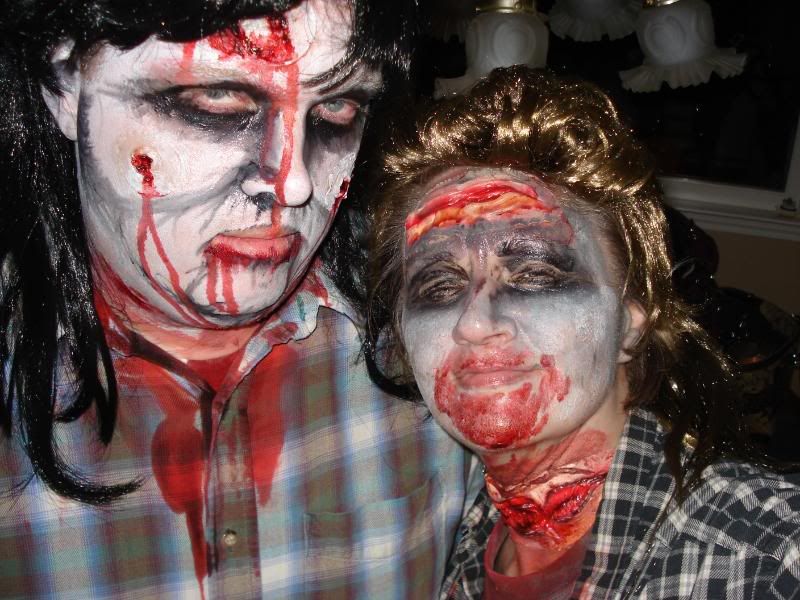 All in all I was pleased. I've acheived much creepier and more authentic looking in the past but it was good enough for the older crowd we were hangin' with. They thought it was the shit. We're always some of the youngest people (by 10 years or more) at "Rudina's" parties. Plus... they're "Loganville rednecks". Somehow though,I guess through a common bond of ganja and rum, we've been regulars at these things since we were in our mid-twenties.
My mullett kept sliding off and Allison's boobs kept spilling out.
I just have never got that whole "It's Halloween-dress-like-a-slut" thing. Allison is defintely NOT a slut by the way.
Big time "Georgia" fans. The game blared in the background as they got their asses stomped.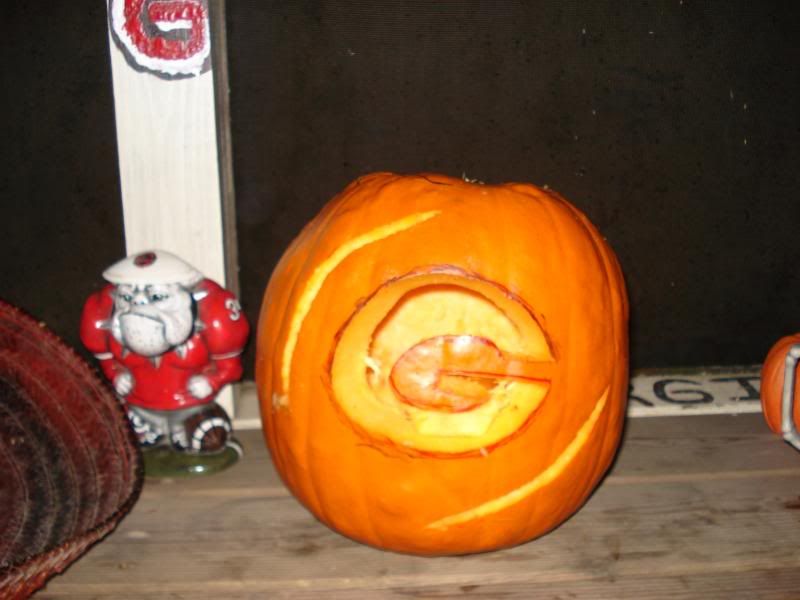 I could really give a shit about NCAA football but Nick's a Georgia Tech fan and the vanity plate on his truck keeps him from being allowed to park in their driveway.
My first smoke in months but I figured "Fuck it, I'm already dead."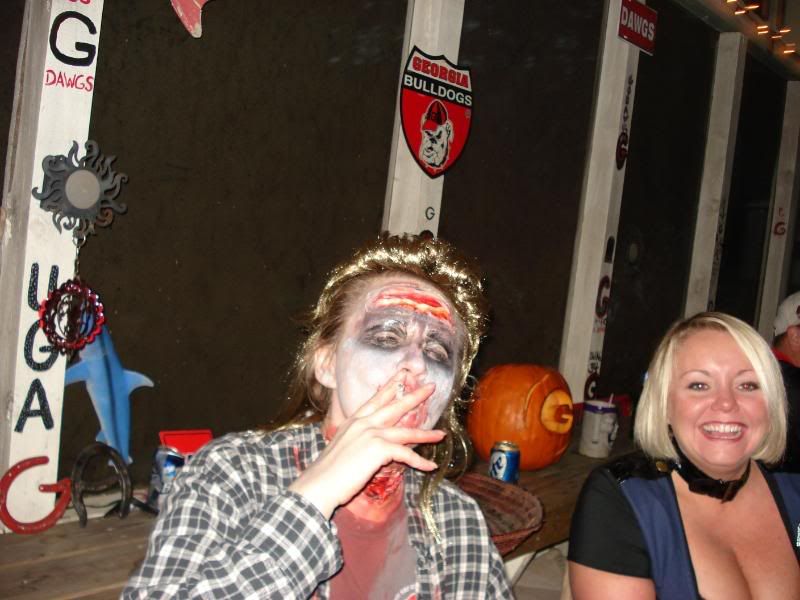 My dog "Pepper" won "best costume."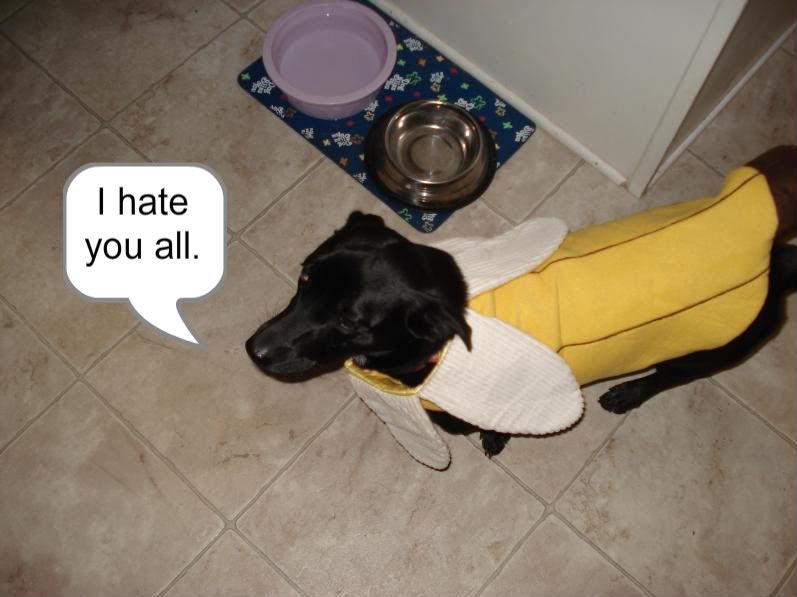 Never met this guy before but he was a frickin' weirdo.
Rudina getting an injection from Dr. Shots.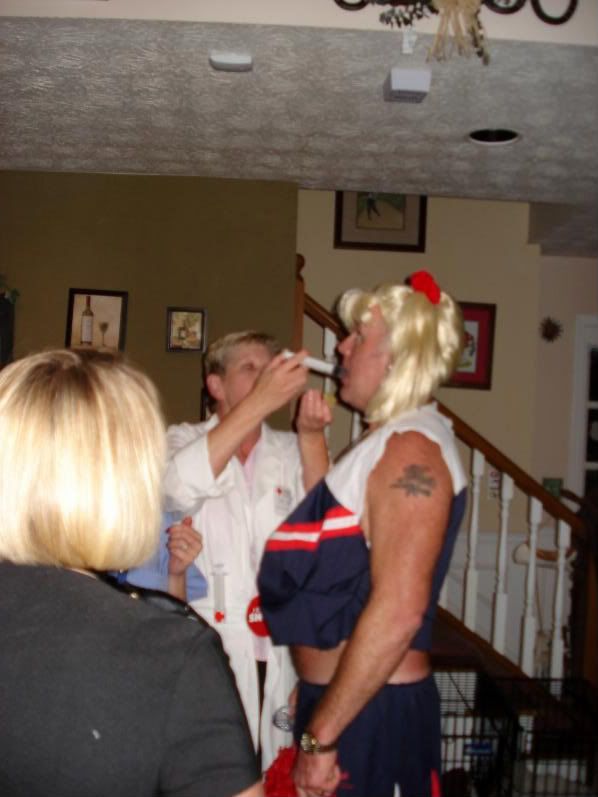 NO heartbeat!!!!
BRAINS!!!!
Frickin' mullett slippage!!!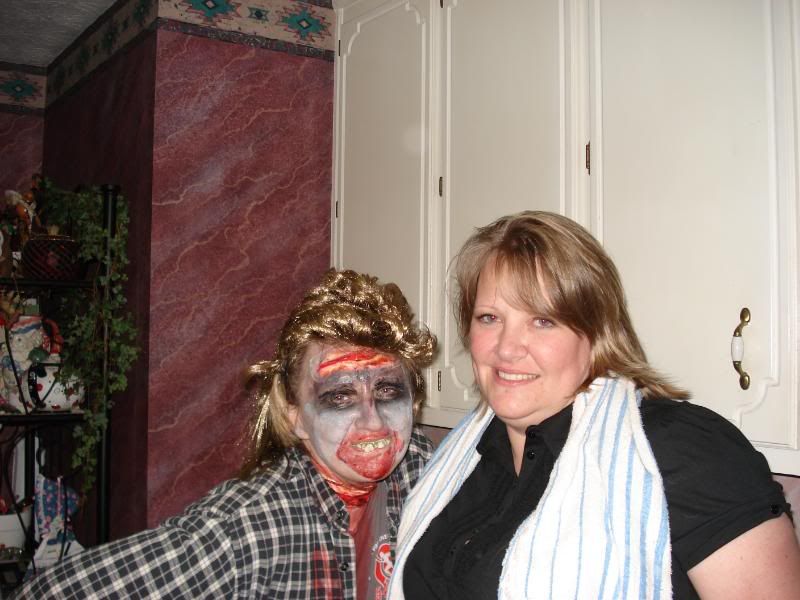 "Rudina's" competition....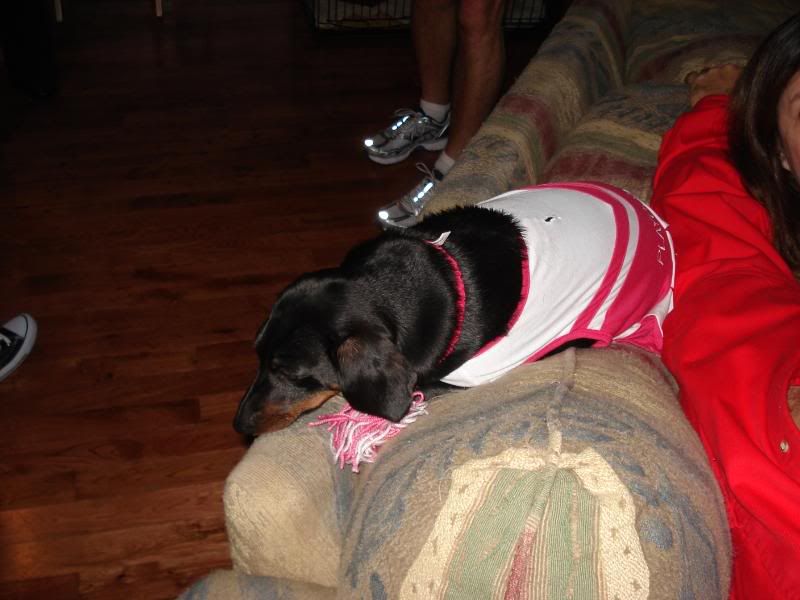 We should've taken more pics but we were having too much fun. Pretty great Halloween!