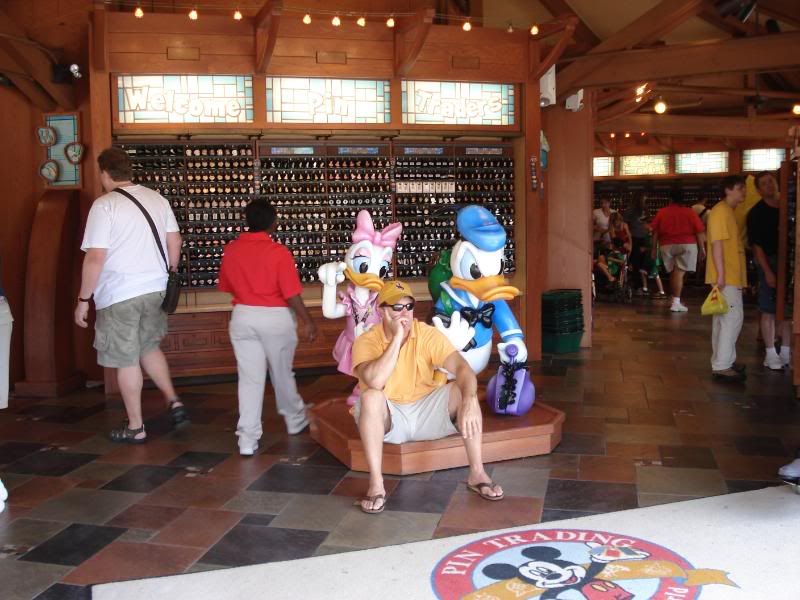 So last Friday was my 36th birthday and my friend, her mom and kid were driving to Orlando to meet the kid's friend and I was asked to come with. I felt bad leaving hubby but he demanded I go since last year on my birthday I woke up to a ruptured fallopian tube and had to have emergency surgery that night to remove it. He's a sweetie.
I'm sure it's not that big of a deal to most but I don't travel that often due to the fact that I generally have some tragic circumstance that gobbles up my time and honestly I never even knew that I wanted to go to Disney. I FREAKIN' LOVED IT!! I had Disney magic shooting out of every orifice as I skipped, yes skipped through the parks. Here's a little photo diary of my tripski.
World's most magnificent Mcdonald's...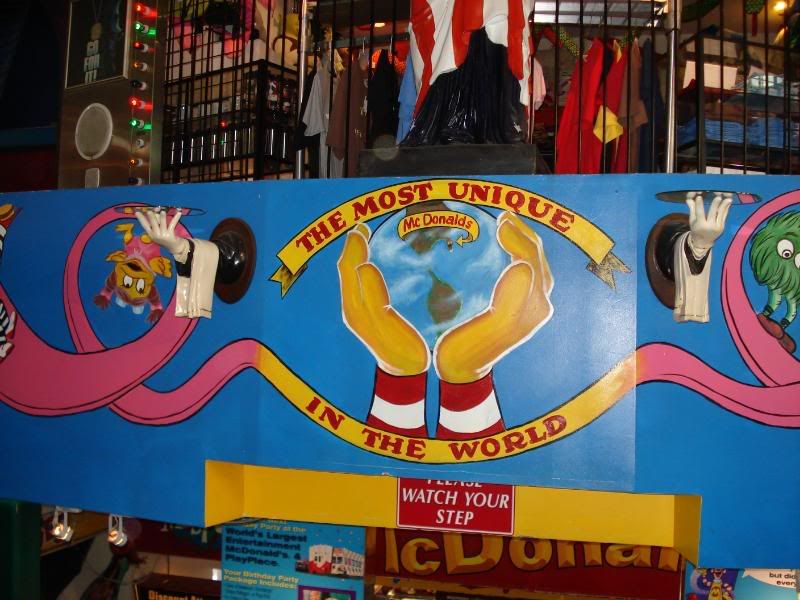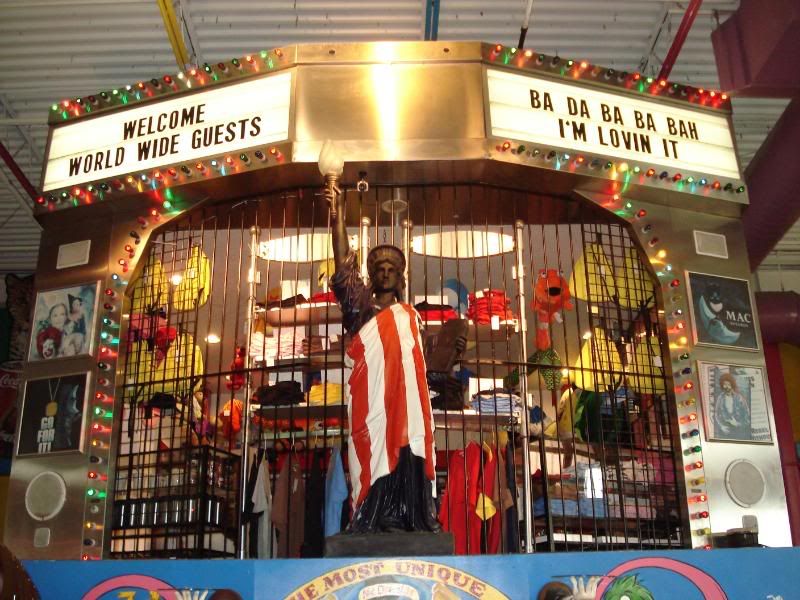 It was cool but we had the "Bistro" food and it sucked balls. Should've stuck with the Big Mac.
Dylan's Candy bar at the Florida Mall Ruled. Ralph Lauren's daughter knows her freakin' candy yo.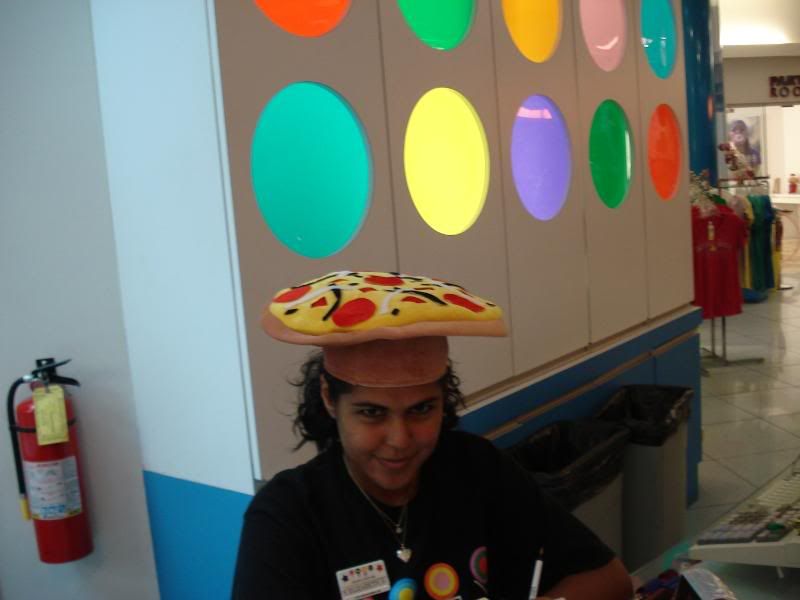 My friend Amee who was rockin' the hot dog hat.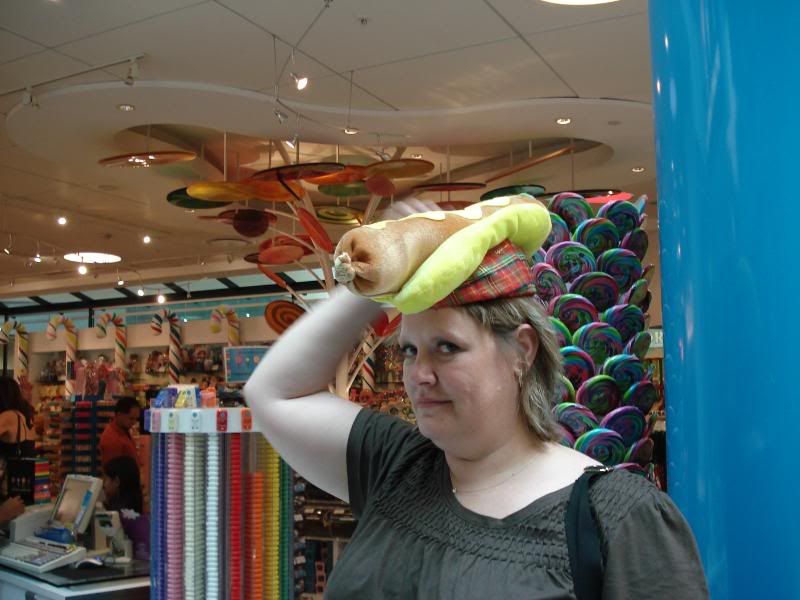 The M&M's store was awesome!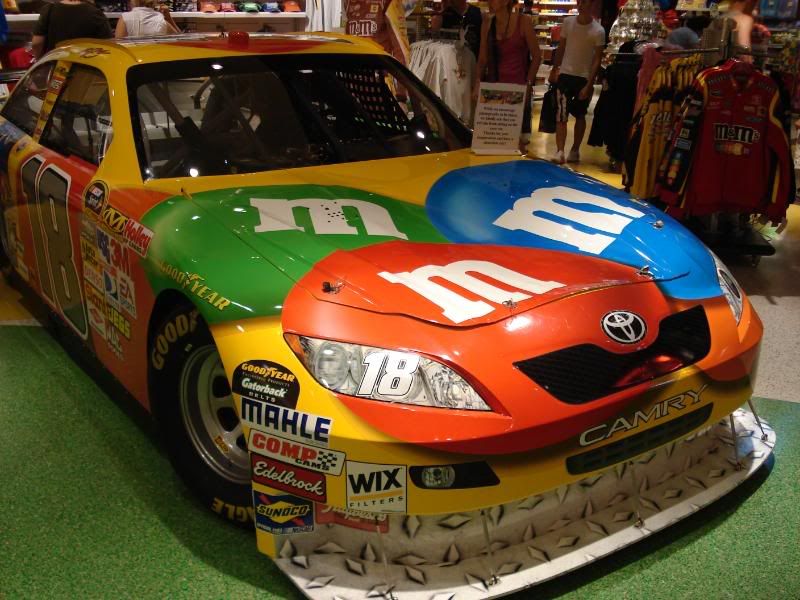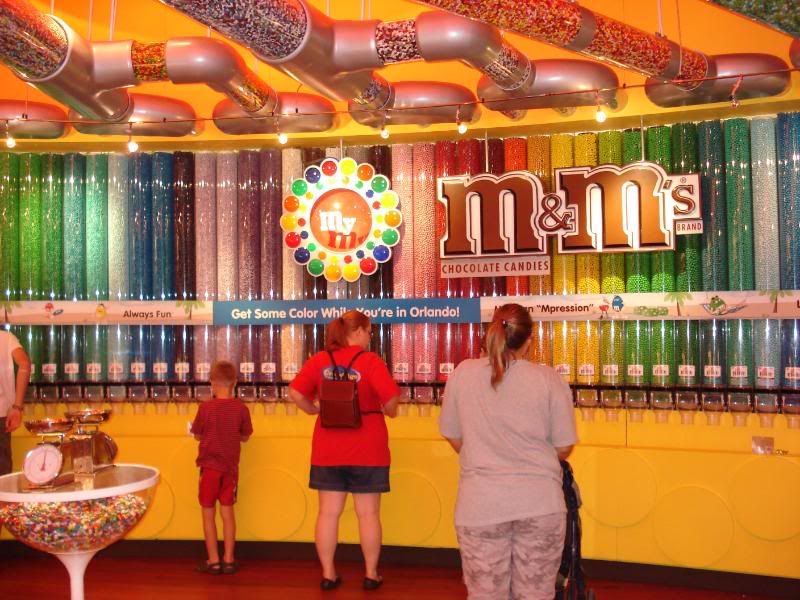 Me and Amee who obviously loves having her pic taken.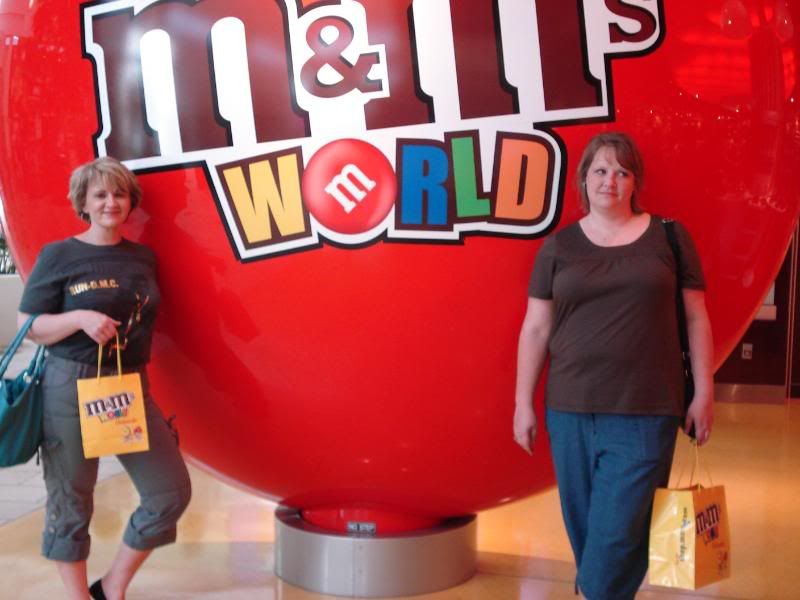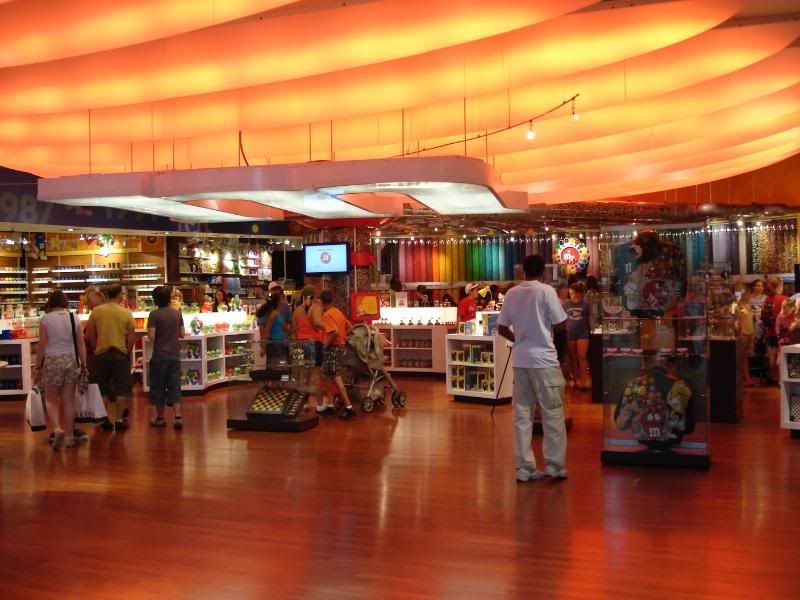 Right after I took this pic I heard a loud crash to my left and this had happened....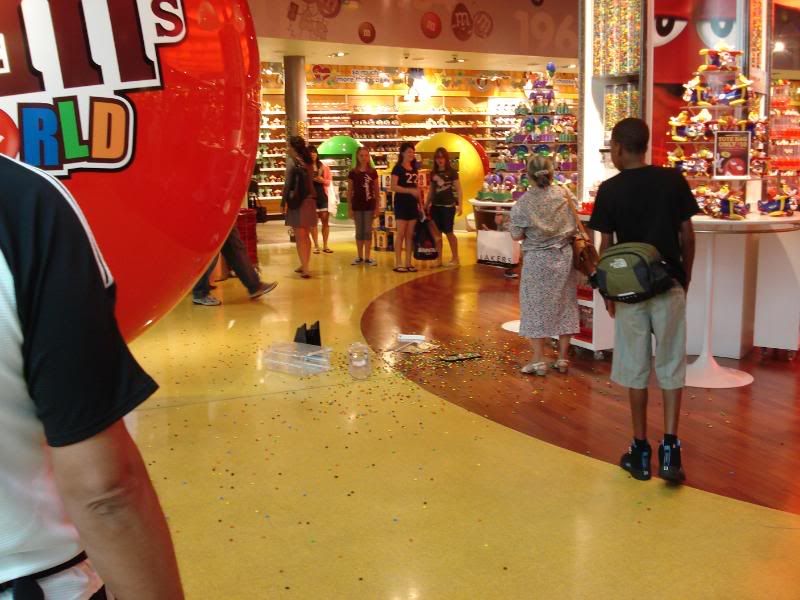 The little Asian lady had somehow turned this shit over...I have no idea how and security scrambled as if anyone wanted freakin' "floor" M&M's.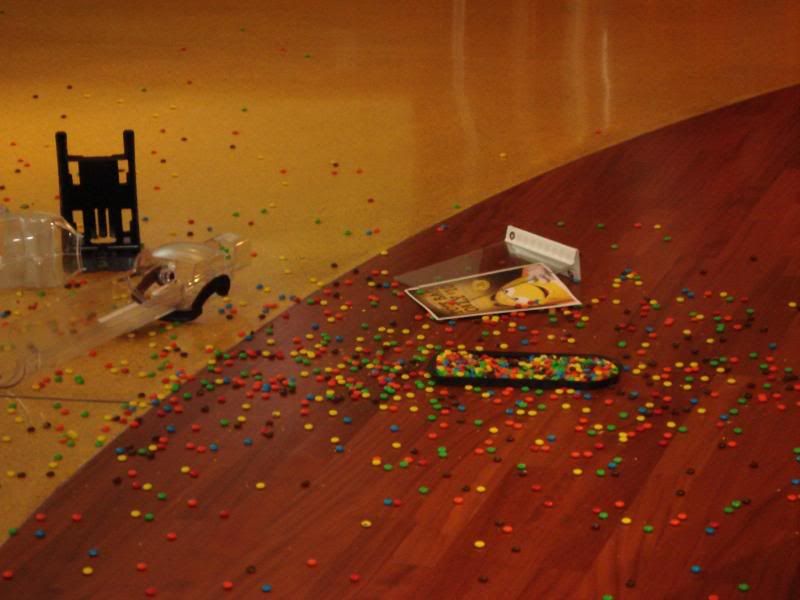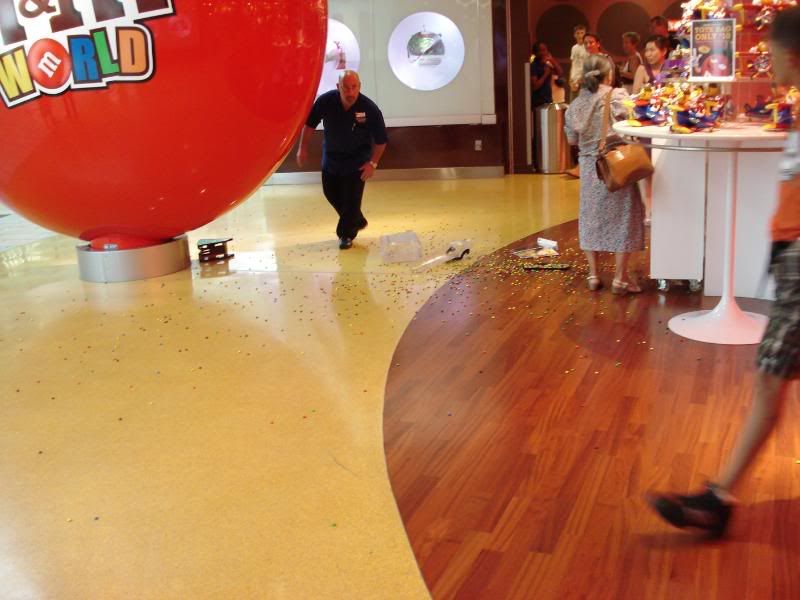 "City Walk" at Universal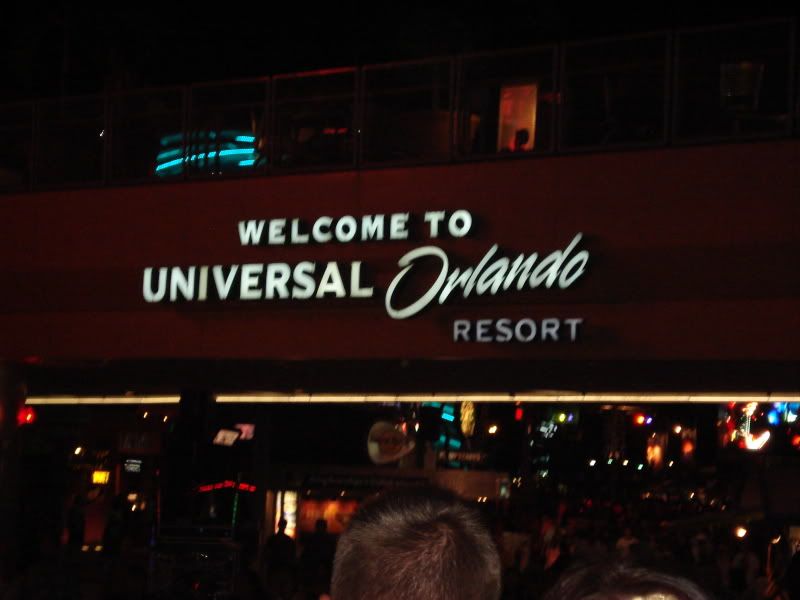 Amee's daughter Elle and her "friend" Jake. She was very careful not to say "boyfriend", so uncool for the nineteen year old set I guess. Jake was hilarious and were already planning their wedding.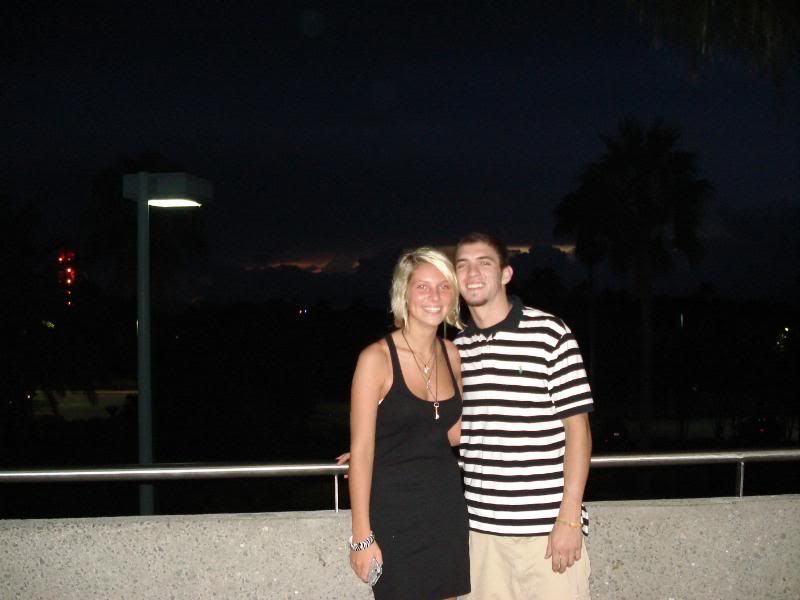 So yeah, I took a picture of his feet and I didn't even remember doing it. Amee called me a sick whore.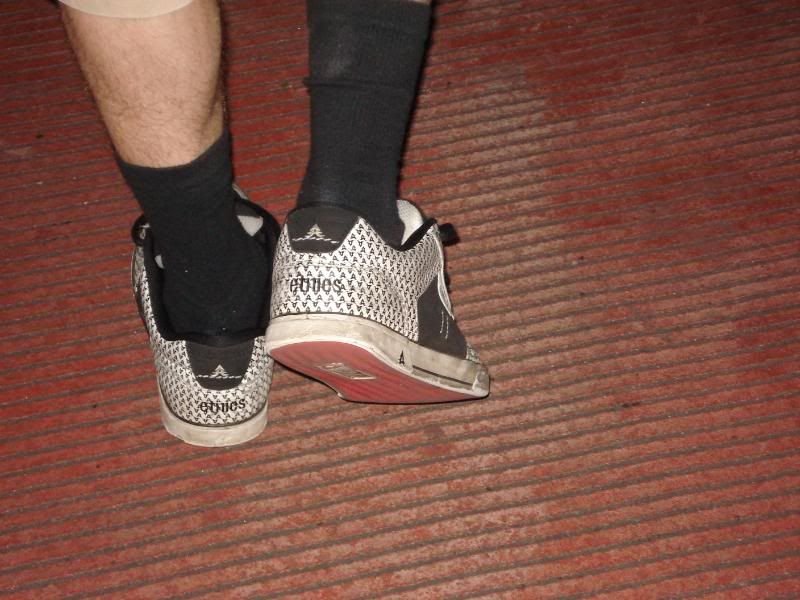 The worst "white people dancing" I've ever seen but the food was o.k.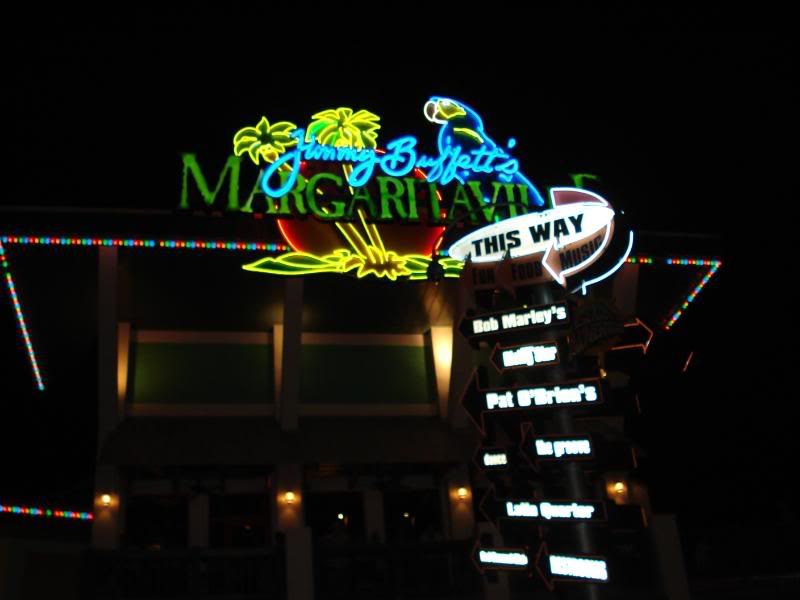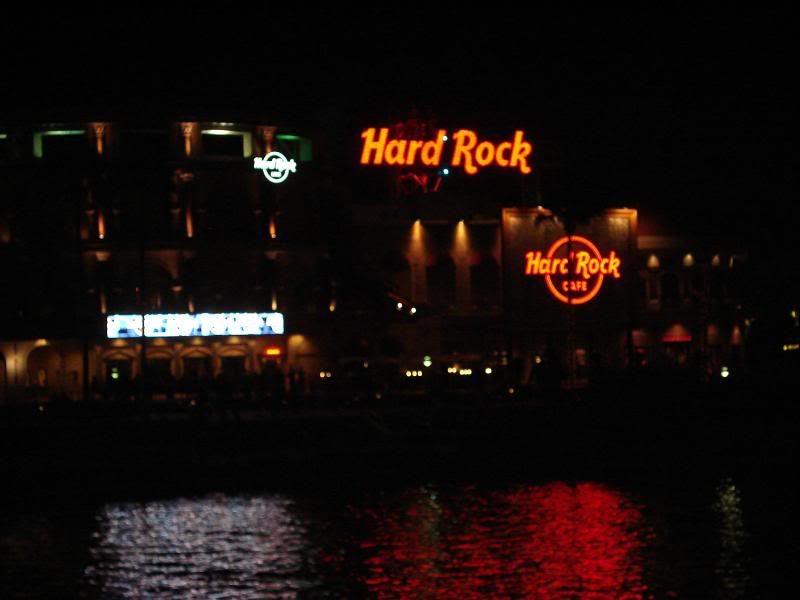 I was able to get one pic of the inside of "Bob Marley's Open Air House" before my camera died. Killer reggae band but more scary dancing. Very cool place!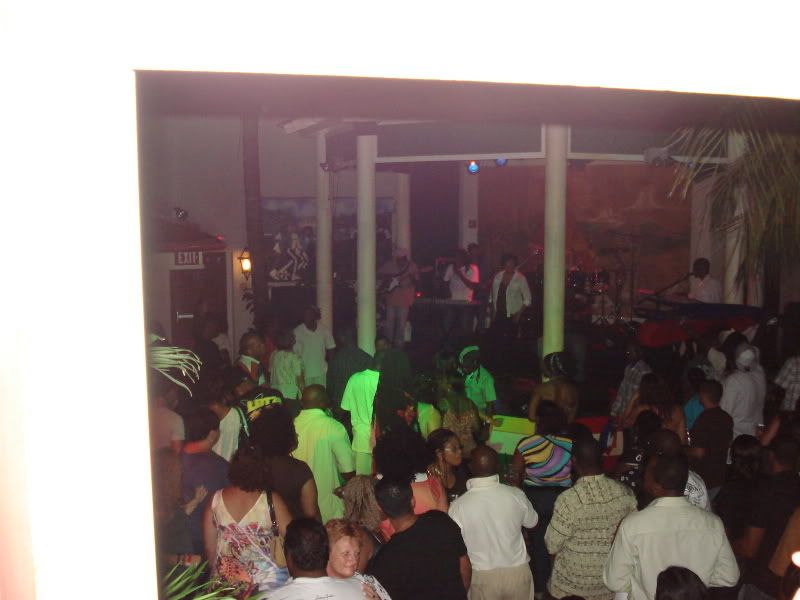 We spent the first few hours the next day at "Animal Kingdom" which was pretty sweet.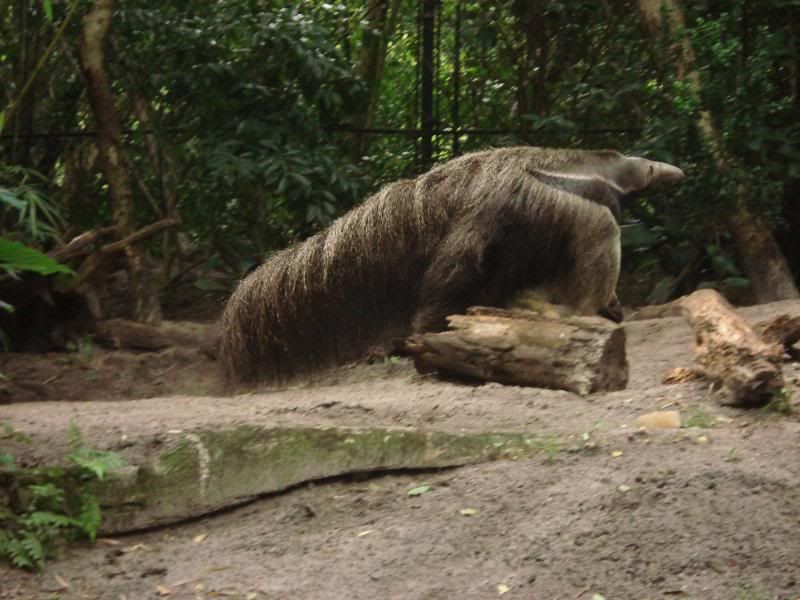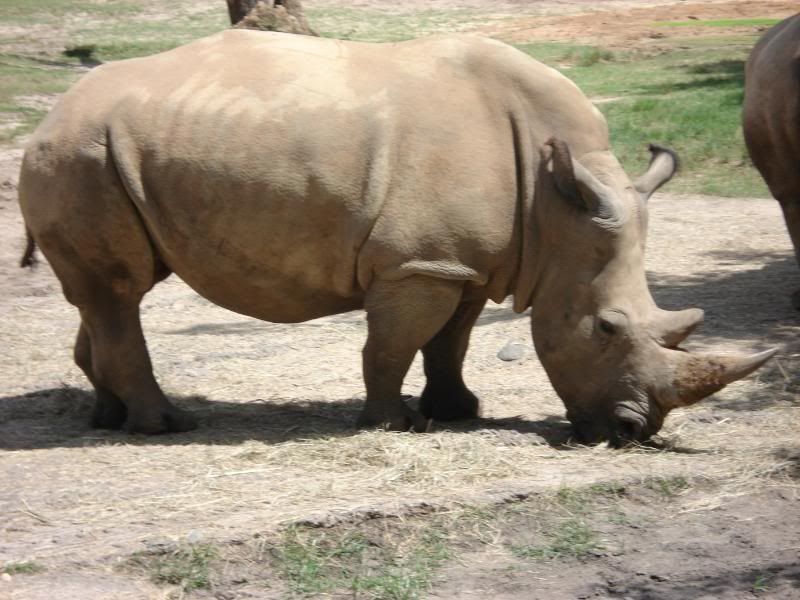 Chocolate bananas and a "Not So" inside joke between me and Amee's crazy mom Kathy. After seeing this pic of my porkish arms, I have gotten back on a diet this week!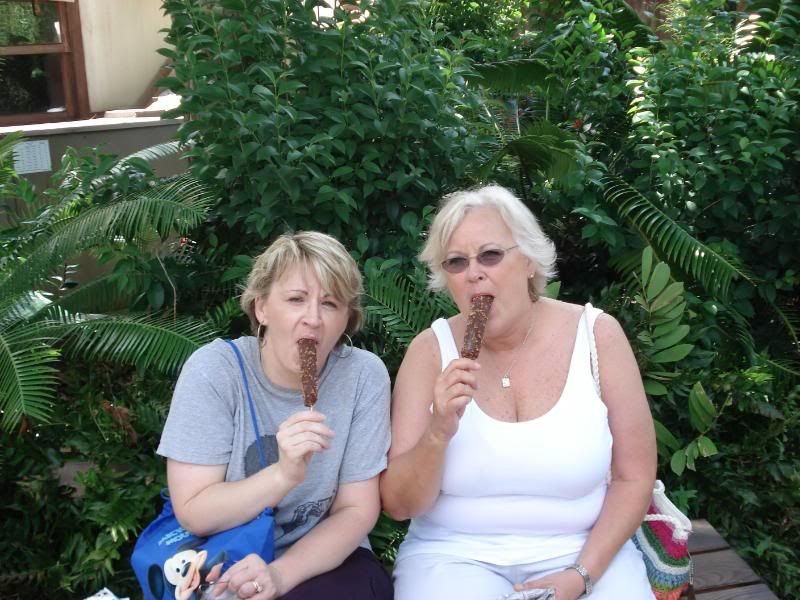 We spent the rest of the day at "Hollywood Land" which I was amazed by. I wanted to move in and never leave!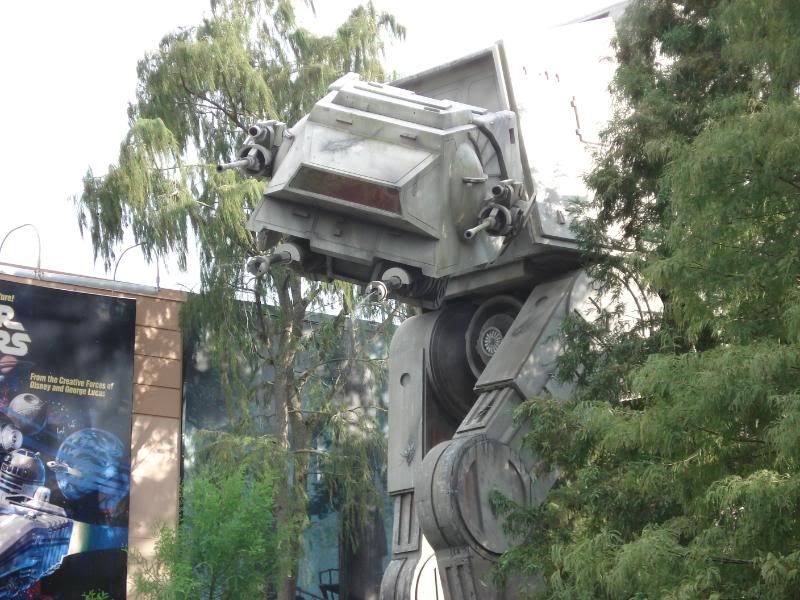 The "special effects tour". Totally rad.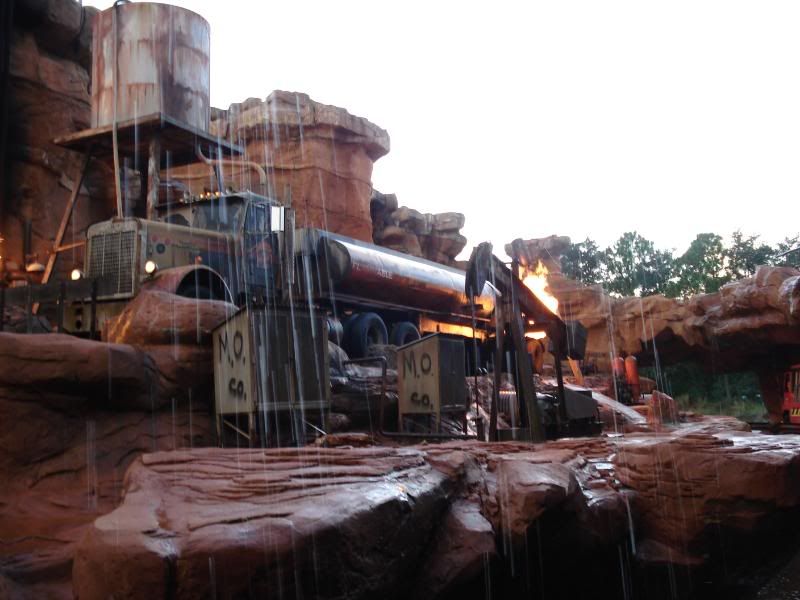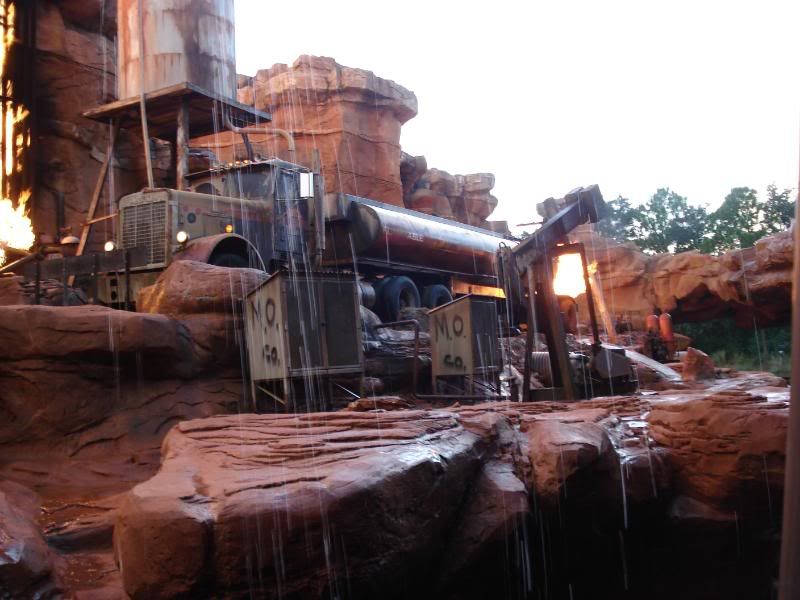 The coolest place I've ever eaten EVER! The "50's Primetime Diner" was incredible right down to the last detail. It truly felt like you were at your grandma's house. All the patron's had to say "Hi" to their cousins (us) when we first sat down in the kitchen and the waitress (our sister Sara) stayed in character the whole time. Right down to making me set the table and asking Amee and I if we'd finished our homework. It may sound annoying but it was truly perfect and the fried chicken, greens and mashed potato's I got were to DIE FOR.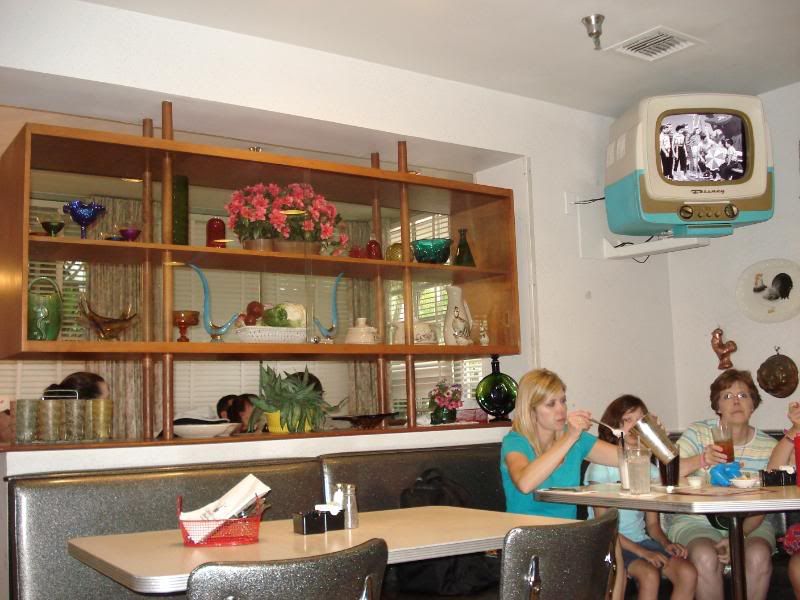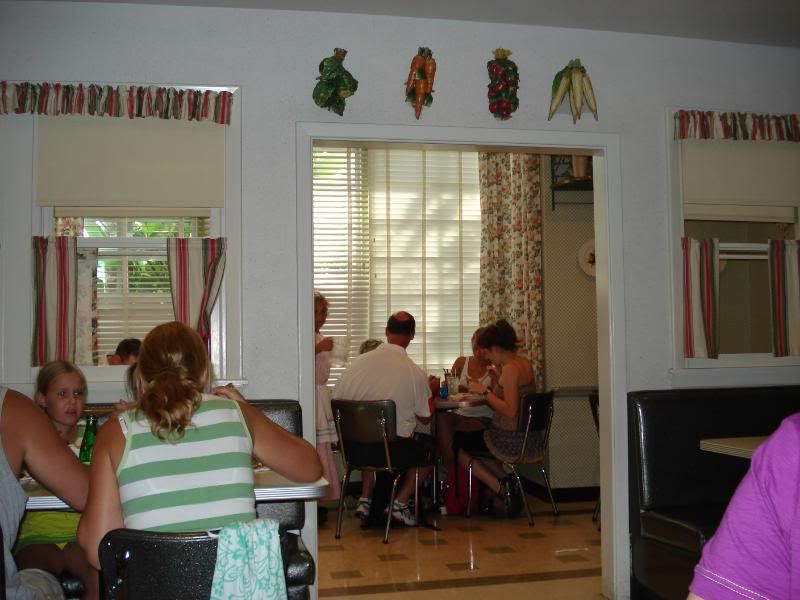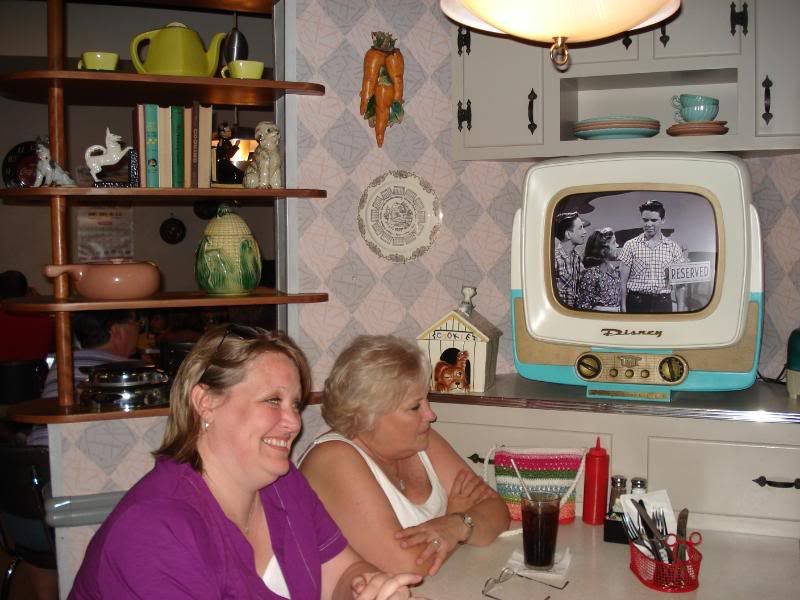 Like I said....DIET! And I pose just a bit too much.
Walt!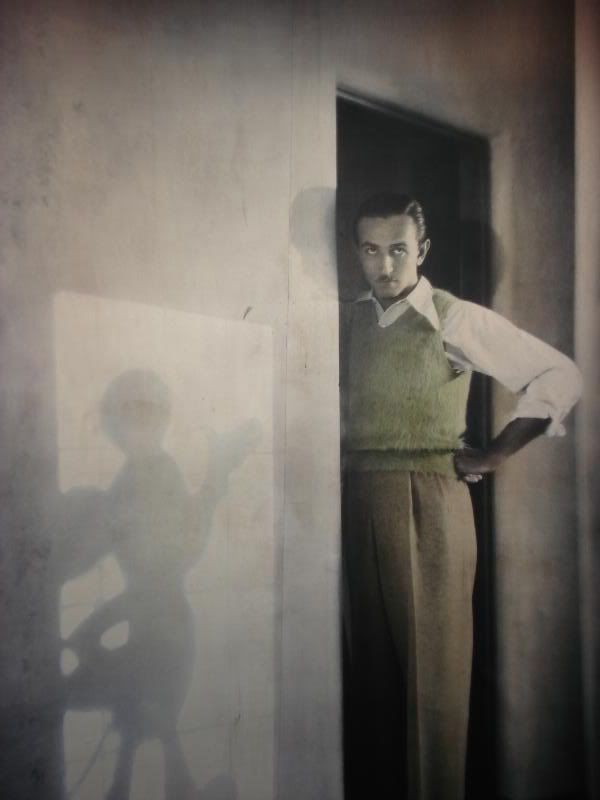 His desk...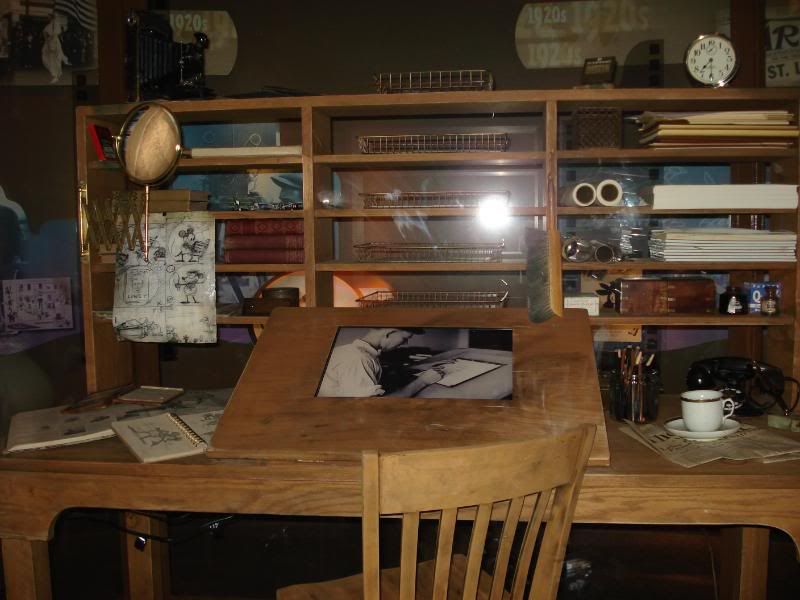 It's even prettier at night.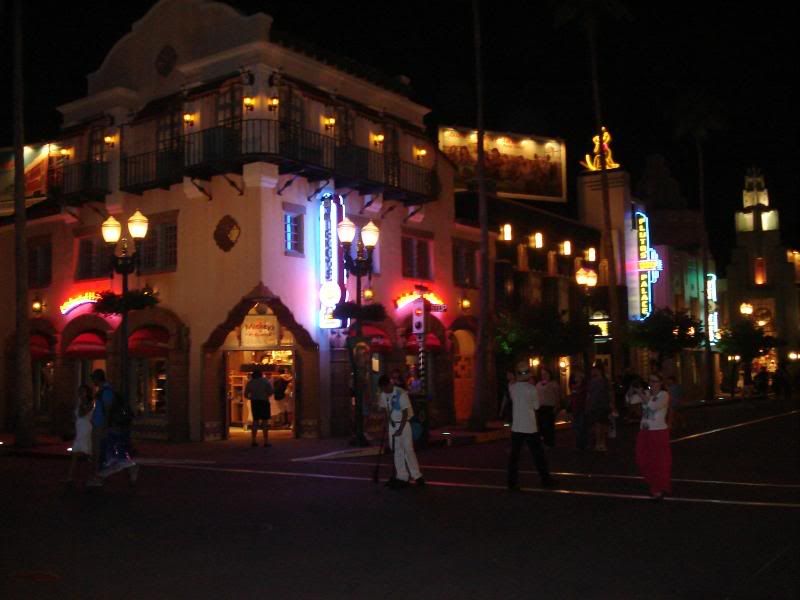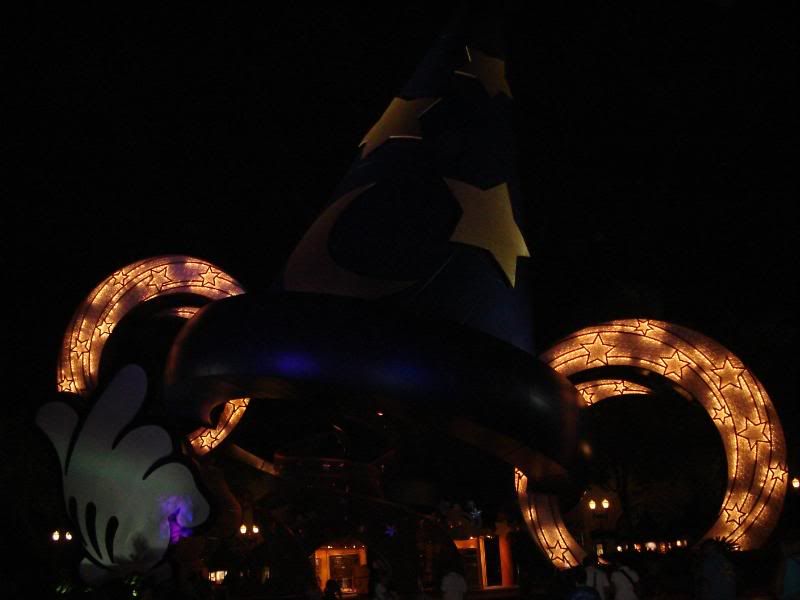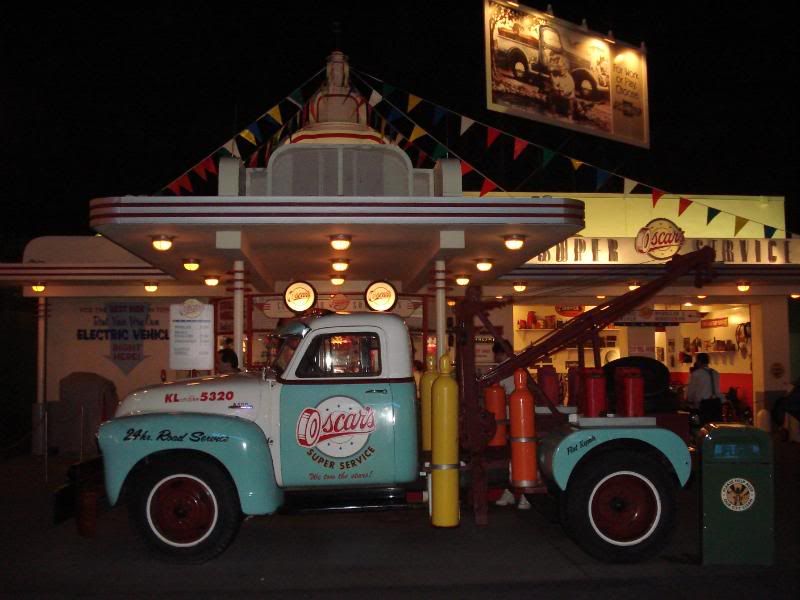 Couldn't afford to stay at the "Animal Kingdom" lodge but we still checked it out. Freakin' incredible.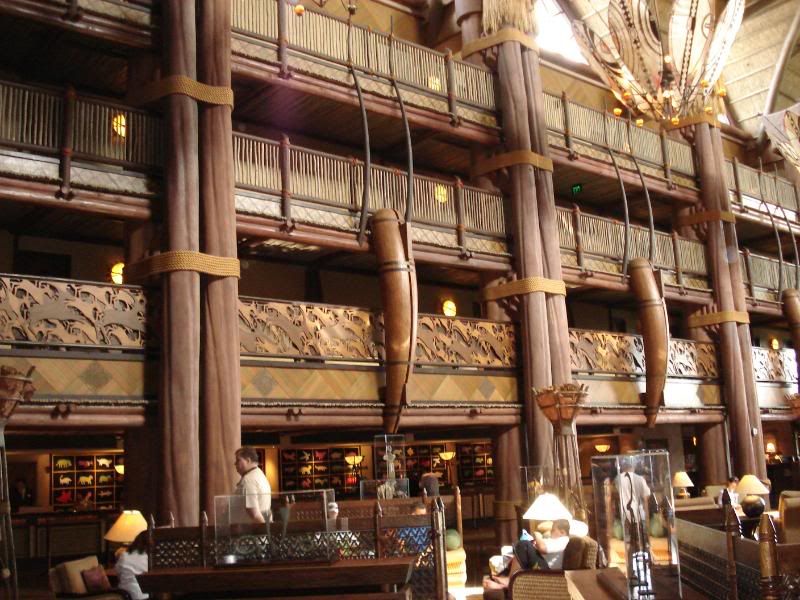 Fatty posey-pants!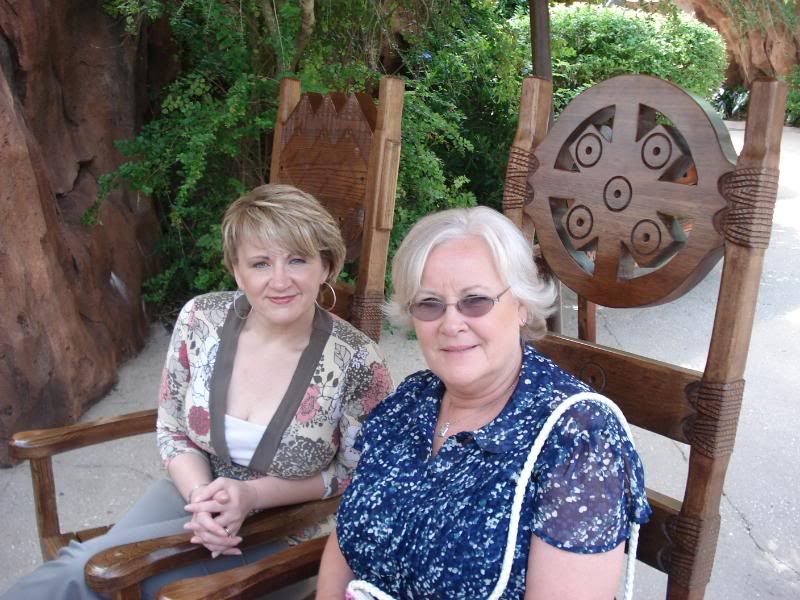 Disney Market Place was too much fun and a great way to end the weekend.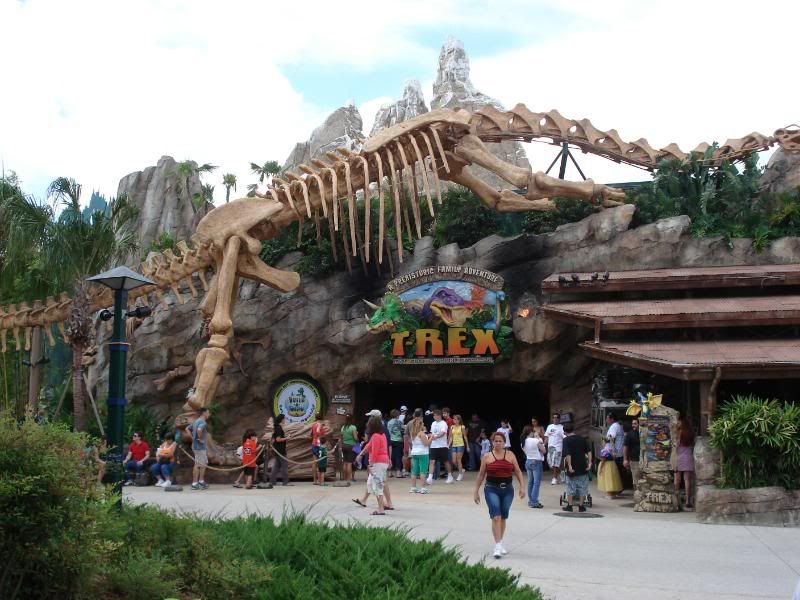 Made completely of Legos...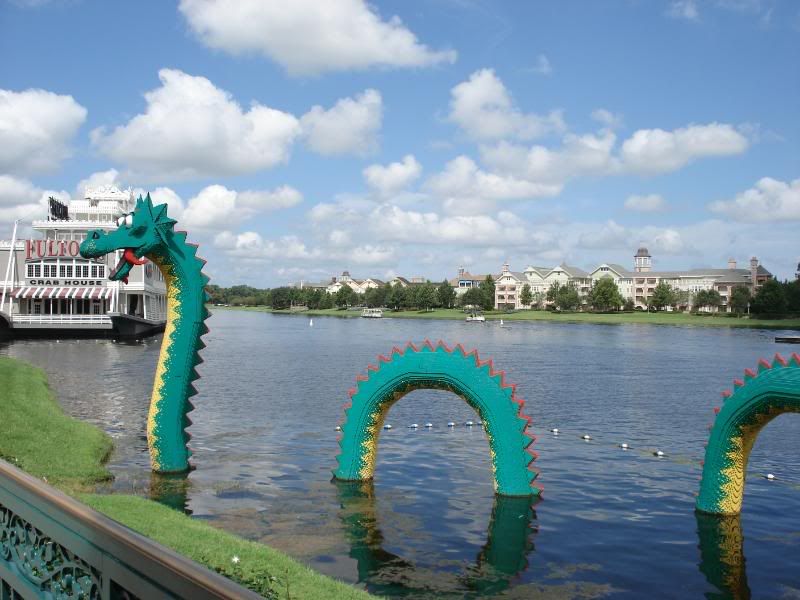 Another Great place to eat!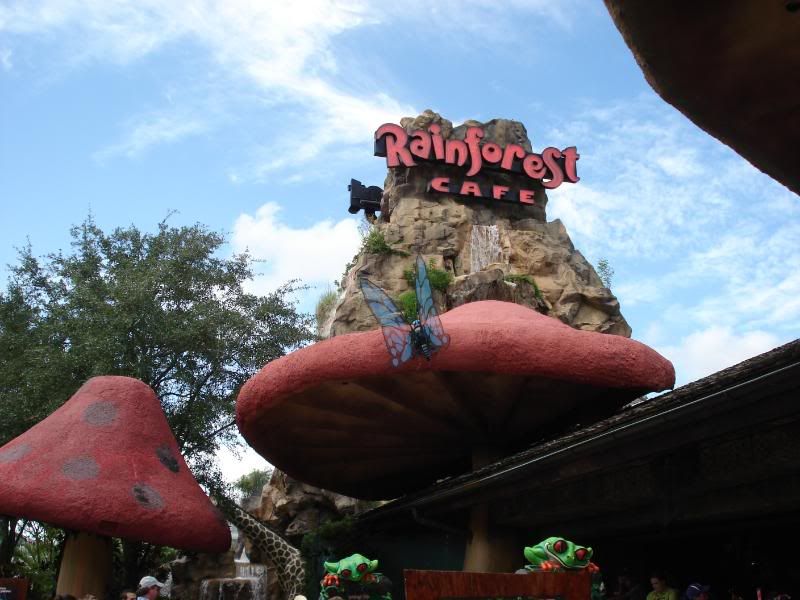 My evil friend and her mother told this kid I took a pic of his feet to which he kept asking "Why'd you take a picture of my feet for huh?" like he knew I was a freaky old lady. I don't think I've been that embarrassed in a while and Elle couldn't stop laughing.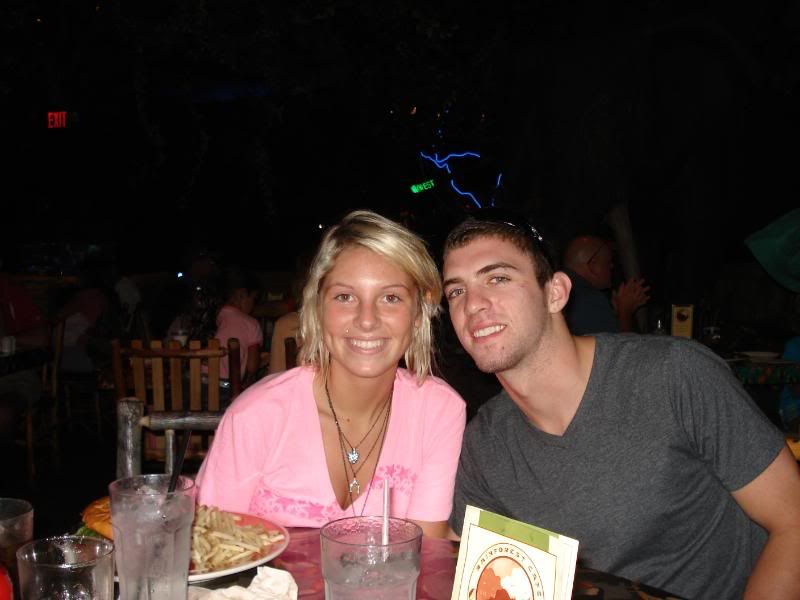 All in all, there was so much that I DIDN'T get to see in two days and I'm dying to go back. One of the best birthdays I've had in ages even if I am getting fucking old. Disney made me feel like I was turning 10 instead of a million. Thanks Walt!