Well...as it happens this was just going to be a wistful re-telling of my recent trip home to Harts Creek, W.V. However, in light of the recent tragedy that took place in Upper Big Branch, I would like to dedicate this to the memory of the 29 men who lost their lives.
Miners, family men...good people. You see them everywhere in Southern West Virginia. Nary a trip to the gas station does not result in a person seein' a gent in his "stripes", carrying his lunch pail, on his way to one of the most dangerous jobs in the world without seeming to have any inkling of it. Just normal life, what they do, what their dads did and what their grandfathers and my grandfather Wayne died doing. A legacy.
My whole trip was fateful in nature as it happens. On March 17th, 2010 my husband and my brother Judd were both in car accidents. Nick (my husband) was a victim to a very ignorantly plotted out insurance scam which back fired in the faces of the idiots who schemed it. He thankfully wasn't hurt very badly and his truck was o.k. Judd on the other hand was a victim to the narrow, rural roads in West Virginia and an idiot in a Yaris who had no business being on them. His truck was totaled and his shoulder was injured in such away that even after his surgery at the end of this month..he will be out of work for another 4 months after that. Might I also add that March 17th is the anniversary of our brother Jim's death as well. We've decided that one of our ancestors must have butt raped a leprechaun at some point in history.
It was because of his accident and the fact that I had not been back in two years that I decided to head North to my old hometown of Harts Creek,West Virginia and visit with the fam. To anyone whose read my blog and may be confused, I was raised half my life in W.V.(Dad-grandparents) and half in the suburbs of Detroit (Mom). I drove alone and it was pretty peaceful for the entire 8 hours of my journey. Rather enjoyed it, especially not having to entertain anyone else's notions. Stop where u want, listen to whatever strikes your fancy. I chose "Journey's Greatest Hits" and a compilation c.d. that I made from various "The Black Keys" albums.
Judd!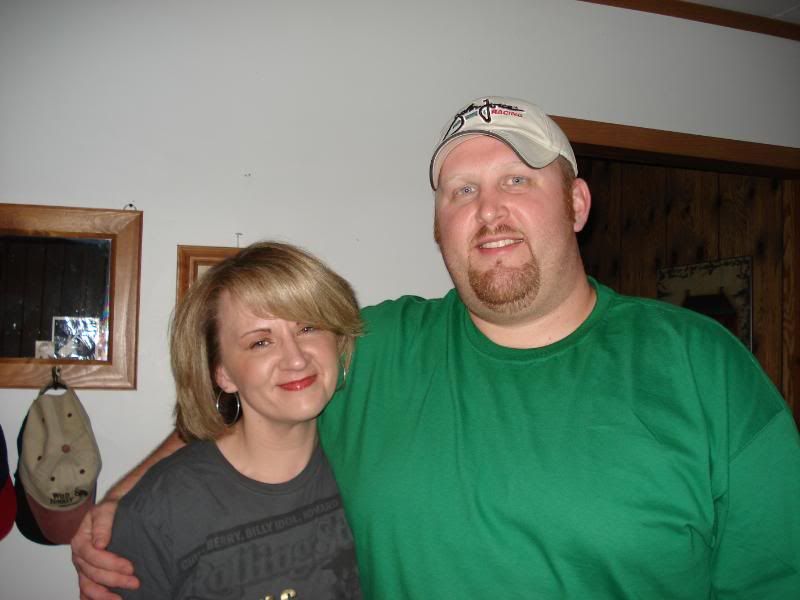 First night home and it was straight to Dairy Queen with us. He said "let's go Ol'skool...Peanut Buster Parfait." I said "Yeah!!!"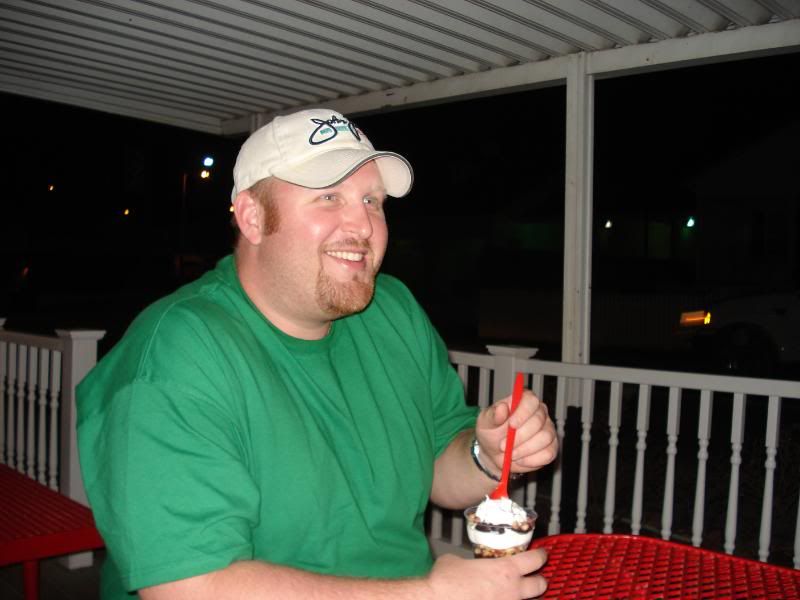 My dad's place....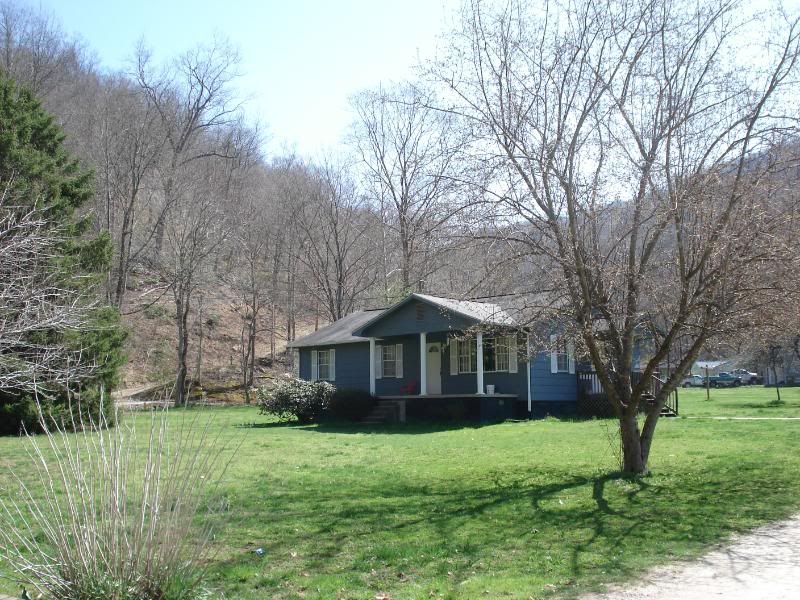 And my Grandma Mag's (Judd's place now) next door...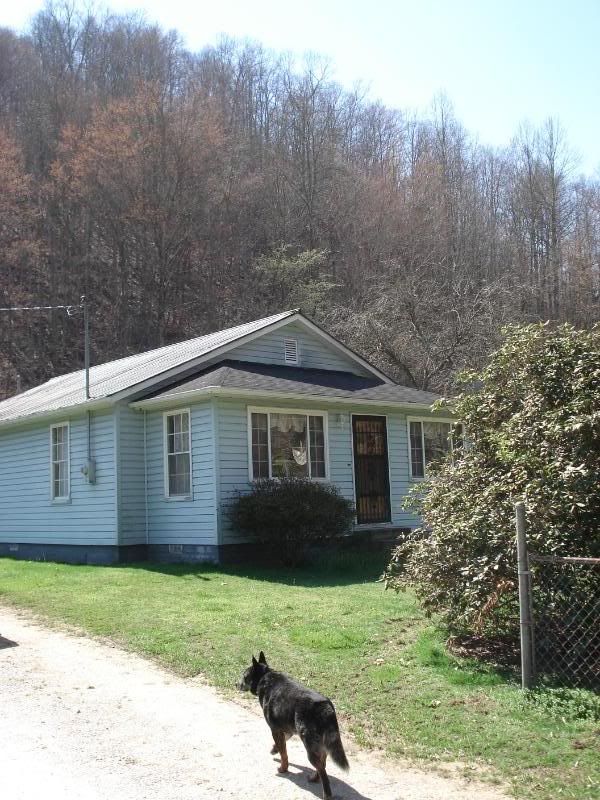 My Magnum was just a wee bit out of place round those parts. People did "double takes" every time we drove through town but she handled herself like a champ.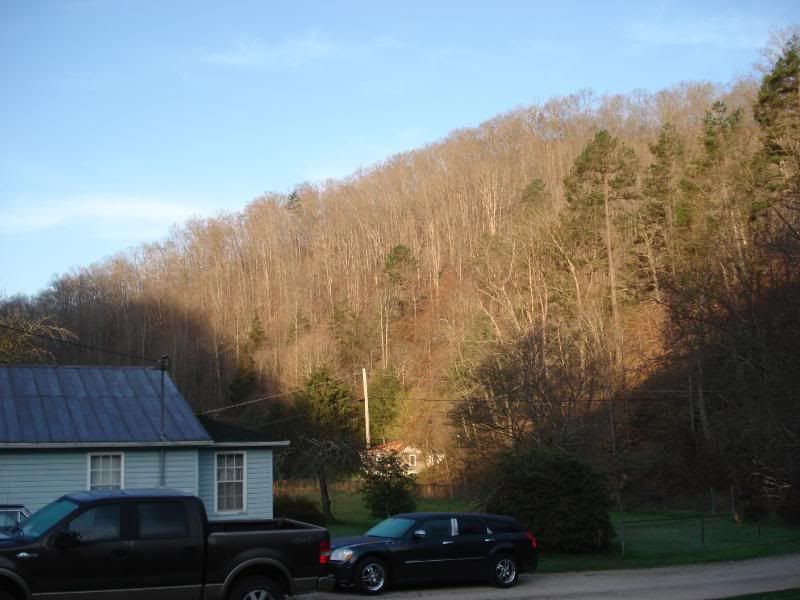 My pa....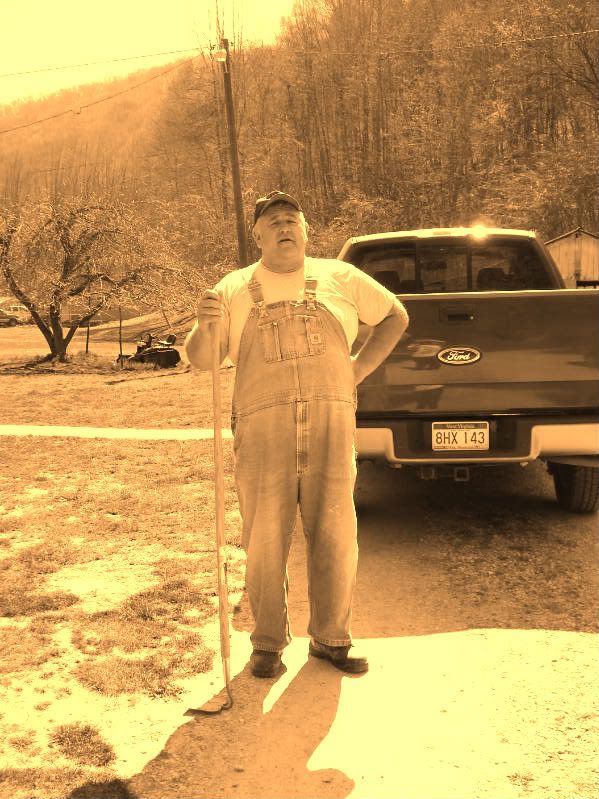 He's been a coal miner for 36 years...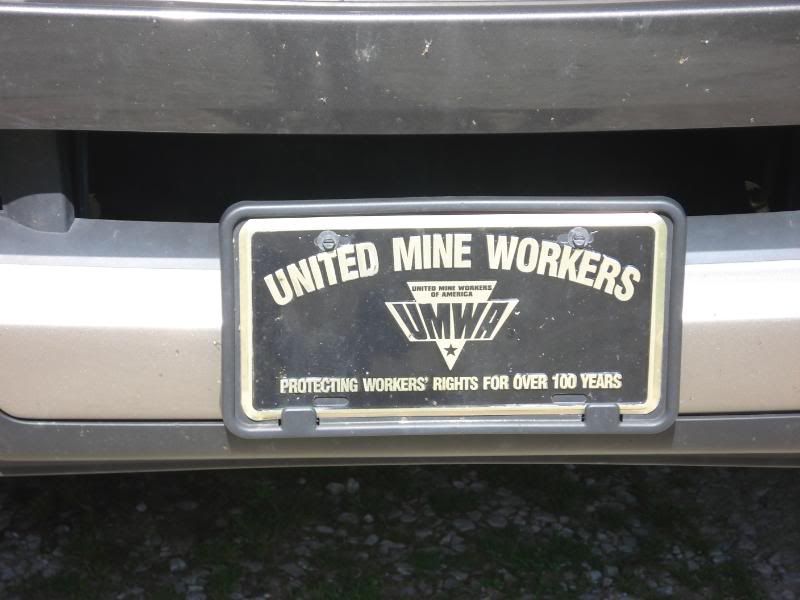 Thankfully he hasn't been underground in nearly 9 years or so but he did his time. Diligently. I remember back when I was in highschool and he would come in from a 12 hour shift and the only part of his body that wasn't covered in coal dust were the white's of his eyes. Sometimes he spent the majority of his shift in waist deep, ice cold water, just pickin' away. I didn't appreciate what he went through then, too busy resenting him for things that couldn't be changed. I'm very glad all that's behind us and that we are closer than we've ever been. Nowadays he drives one of these.....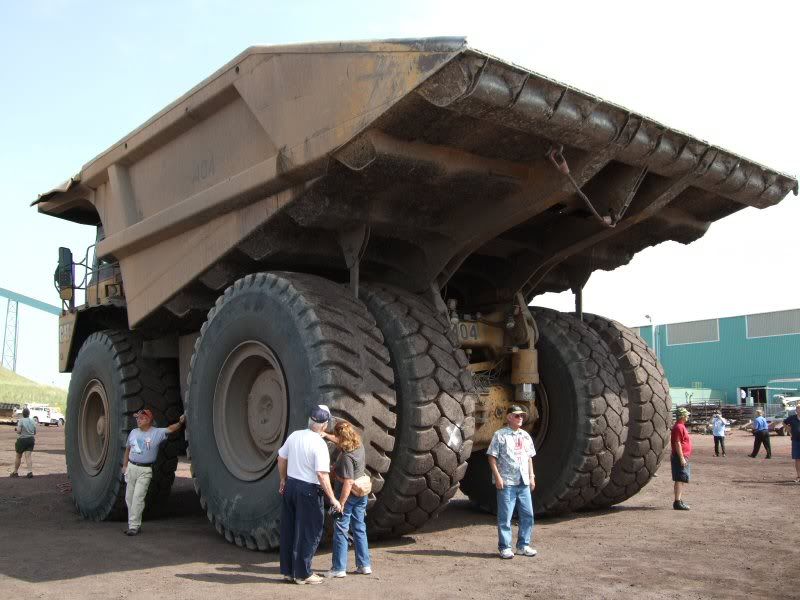 I just thought this was a good pic....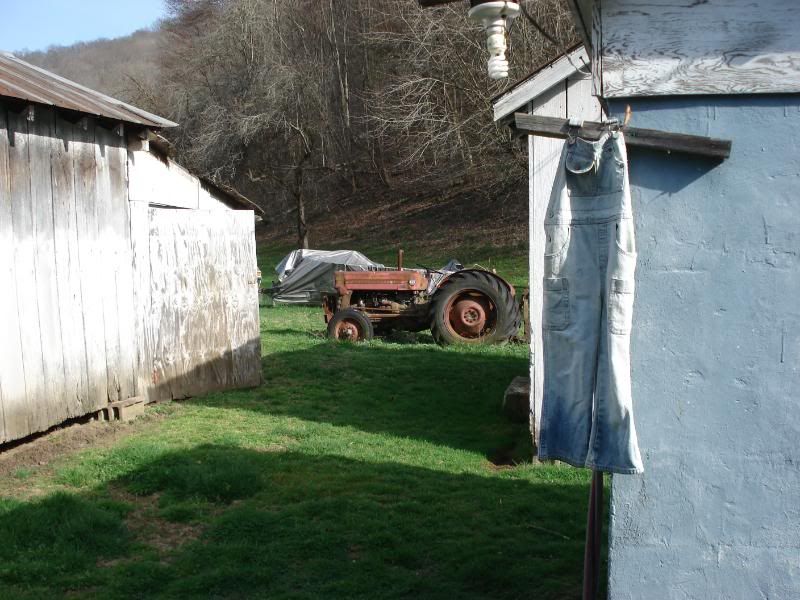 That night my bro took me to my favorite pizza/sandwich joint of all time (Giovanni's) and I ordered his two fav's. And to anybody who thinks "What the hell do Hillbilly's know about Italian food...just remember that a helluva alot of miners back in the "10's and 20's" were Italian immigrants. You'd be surprised how authentic it is.
The "Broodwich"....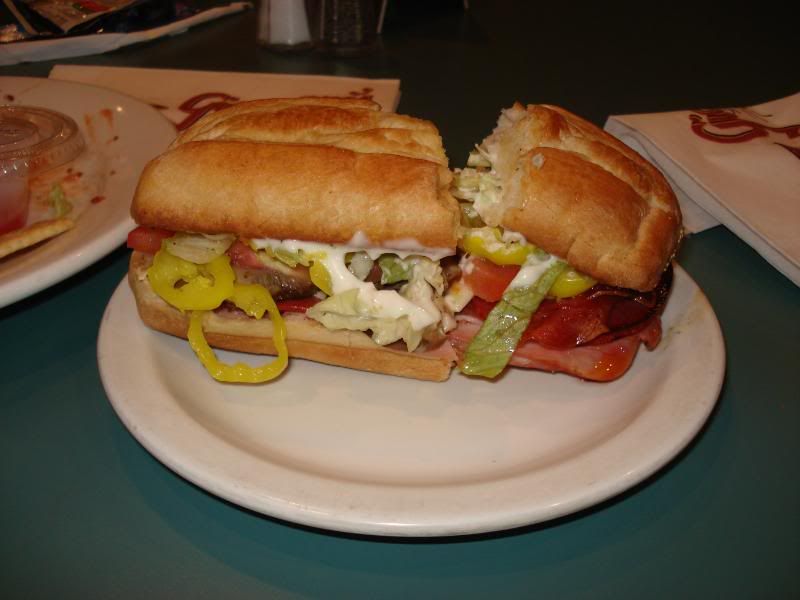 and the ultimate chef salad...
Somehow, like the tard I am, I lost my glasses like within the first five minutes of my arrival. After two solid days of looking, our confidence dwindled and I realized there was no choice but to go have new one's made. Super luckily the "Sam's club" had an optometrist on duty for a few hours the Saturday before Easter and I was able to get an exam and shoot over to one of those 1 hour dealies.
Judd modeled "The Lumbergh's"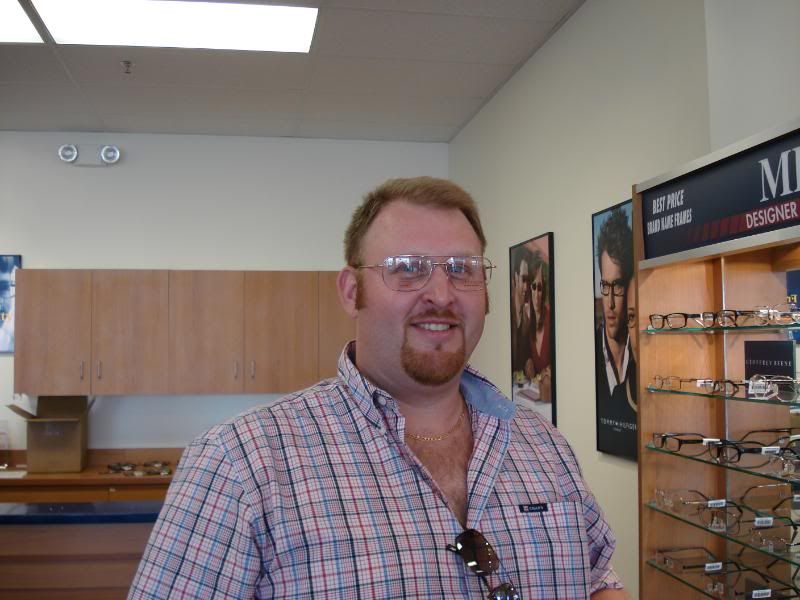 My New specs!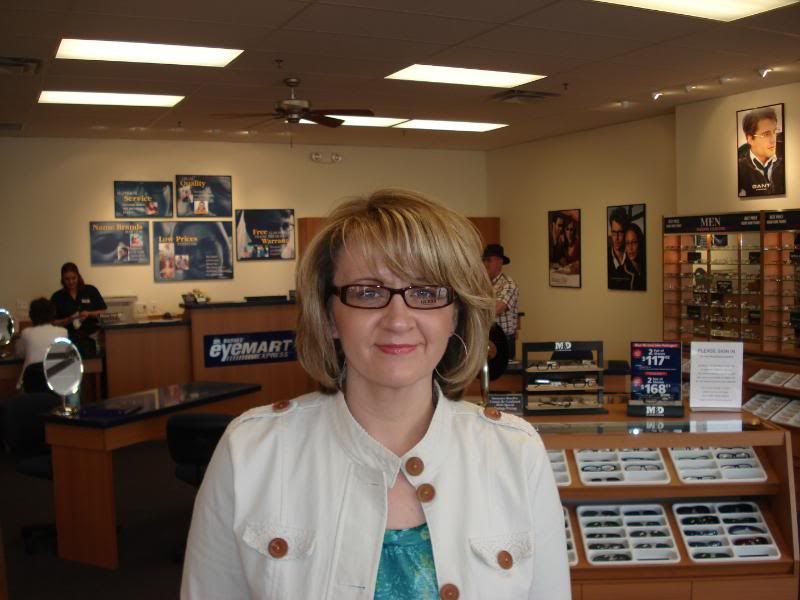 The tiny girl who was assisting us very obviously was into my brother and hinted at such repeatedly. He thought about asking her out until I inquired what the "E.T.A." would be on the glasses and she didn't know what that meant. He said she wasn't pretty enough to NOT know what the acronym "E.T.A" stands for.
Easter Sunday! My first time at church on Easter in about 18 years. Not to mention an ol'timey church. I enjoyed it, brought back alot of good memories.
My sweet step-mom Ada (Judd's mom)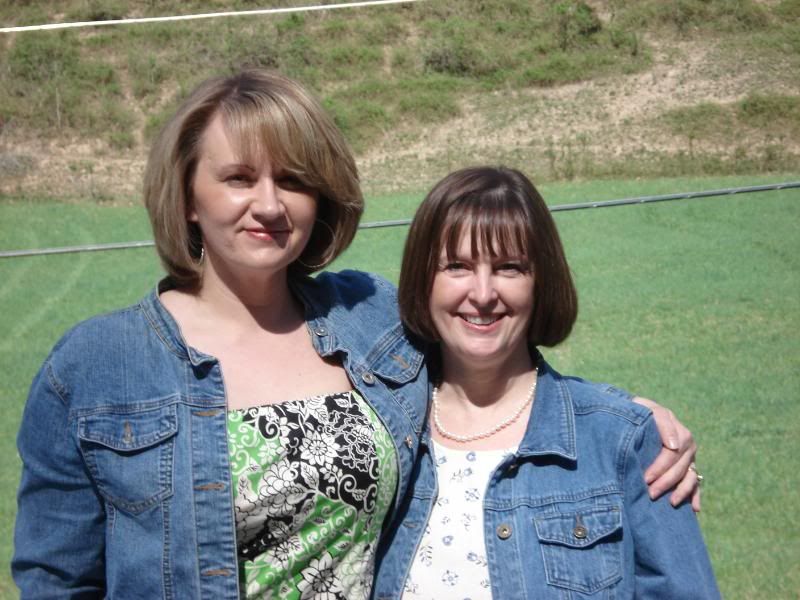 Afterwards, Judd and I skipped the Easter egg hunt and took a drive down the road across Big Ugly Mountain and took in the sights.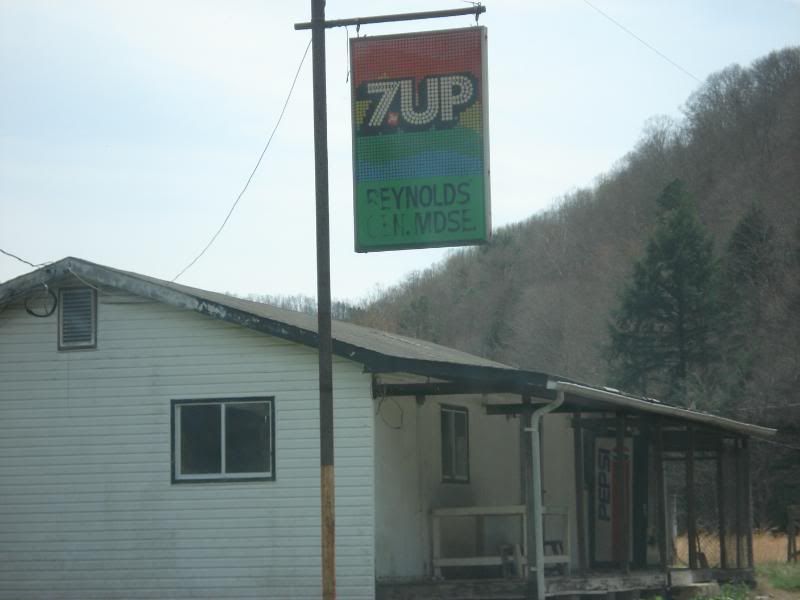 Then on to my Step-Mom's parents up on Piney for a grand Easter dinner of chicken N' Dumplin's, green beans, cornbread and so on. Their house is right to the Piney Community Baptist church as well as the grave yard.
My Bro....
Later Judd told me he was thinking about all the times they played football on that same stretch of field before it became a burial site. You can also see my step-mom's reflection in the stone as she arranges new flowers for Spring.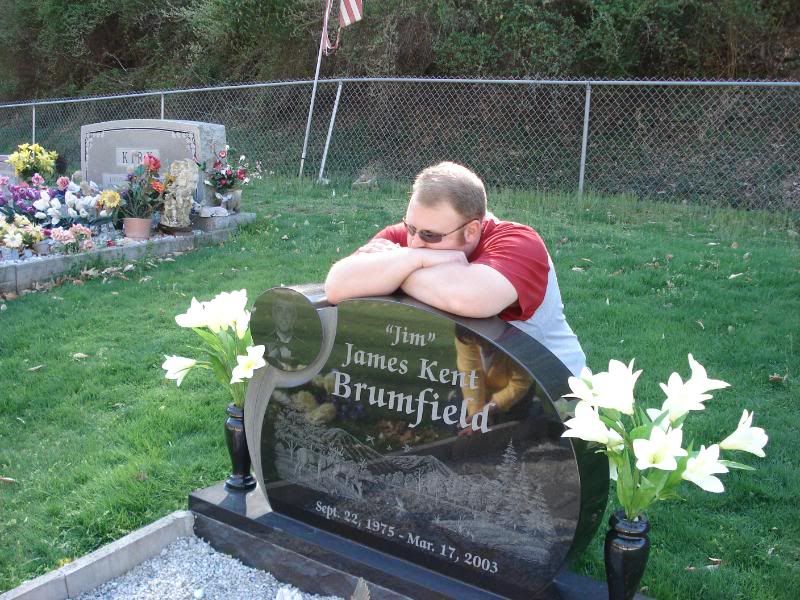 My neice (in the middle) Kate! Looks just like her dad. Her mom has re-married and she seems to like her Step-father pretty well.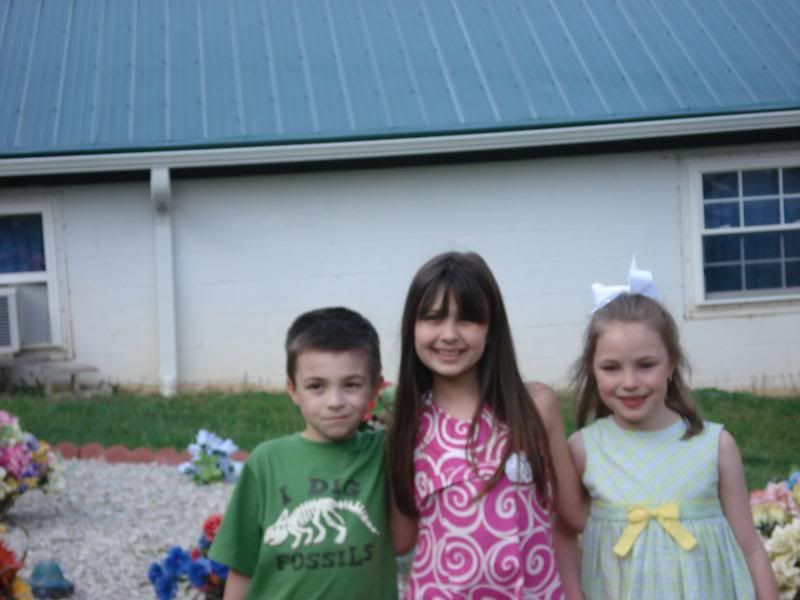 This was in the bathroom there and I assume it to be my Step grandfather's. I just hadn't seen that stuff in years...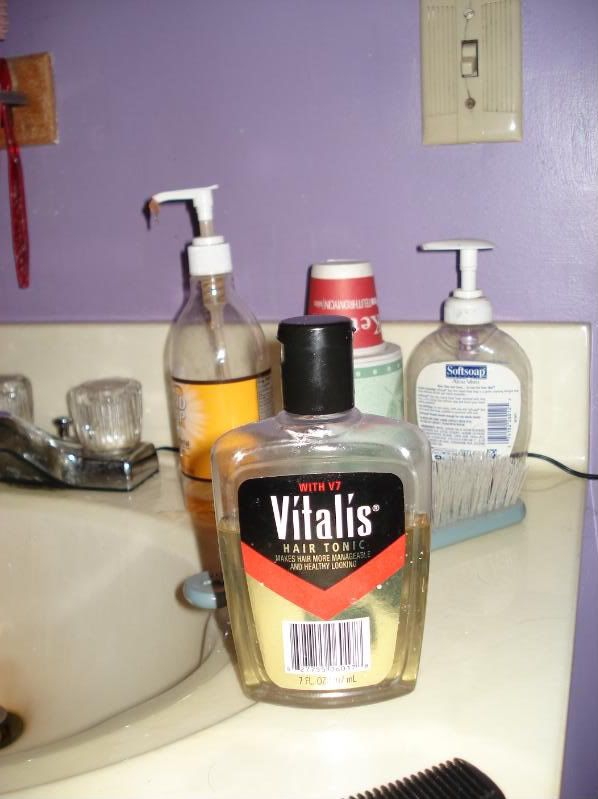 Here's where that fate cloud comes circling again. About 10 minutes before I left, a guy I graduated with(Jody) saw me out in the yard with my brother and stopped to say hey and catch up. I left finally around 12:30 p.m. on Monday April 5th (coincidentally the anniversary of my husband's brother's death) and right outside of Mooresville, N.C. my brother called to tell me that there had been a huge explosion at a mine up in Boone County. Not only that, it was the same mine that Jody's dad Joe (the guy who stopped to see me) worked at.
Joe was emerging from underground on the small passenger rail car to end his shift at 4:30 p.m. that afternoon when they felt a blast of air that shook the carrier very roughly and they knew something had happened. I doubt that he knew that 29 of the men he worked with weren't ever getting off shift again, but he knew it was bad.
AND what's more, I went the wrong way home. The GPS had me go north to go south and by doing so tacked on two hours to my ride and had me drive right near the mine a couple of hours before it happened. What the hell?
All in all I had a wonderful trip and enjoyed every second with my family. It's a simple place with strong values and morals that is practically stuck in time. A good time though when people gave a damn about hard work and being there for their neighbors and loved ones. When a person's actions were purposeful and in good taste. I used to think it was backwards but now I think that if it is,I'd love to go in reverse.